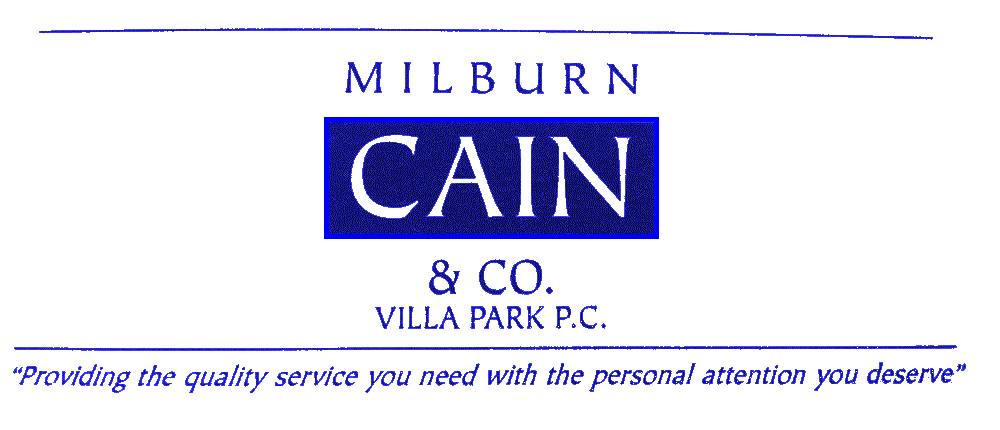 Accounting and Financial Planning You Can Trust
Milburn Cain & Co. is a local accounting firm serving the greater Chicagoland area, including Southeastern Wisconsin, from offices in Gurnee and Villa Park. The professionals at Milburn Cain & Co. are committed to providing quality tax and accounting services while focusing on the unique needs of each individual and business.
At Milburn Cain & Co., we use a collaborative approach to working on the tax and accounting challenges businesses and individuals face. While you will have one primary contact who handles all your needs, a team of highly experienced and trained professionals will be available and working behind the scenes to ensure that you are receiving the services that are best in your particular circumstances. Our team, with a blend of experience, training, and youthful enthusiasm, can provide the quality of service that would be expected from a larger firm, while providing the hands-on, personal touch expected from smaller organizations.
If you are searching for an accounting firm that is committed to providing quality service, dedicated to providing the individualized services you deserve, and has a reputation for integrity, your search is complete — you have found Milburn Cain & Co.